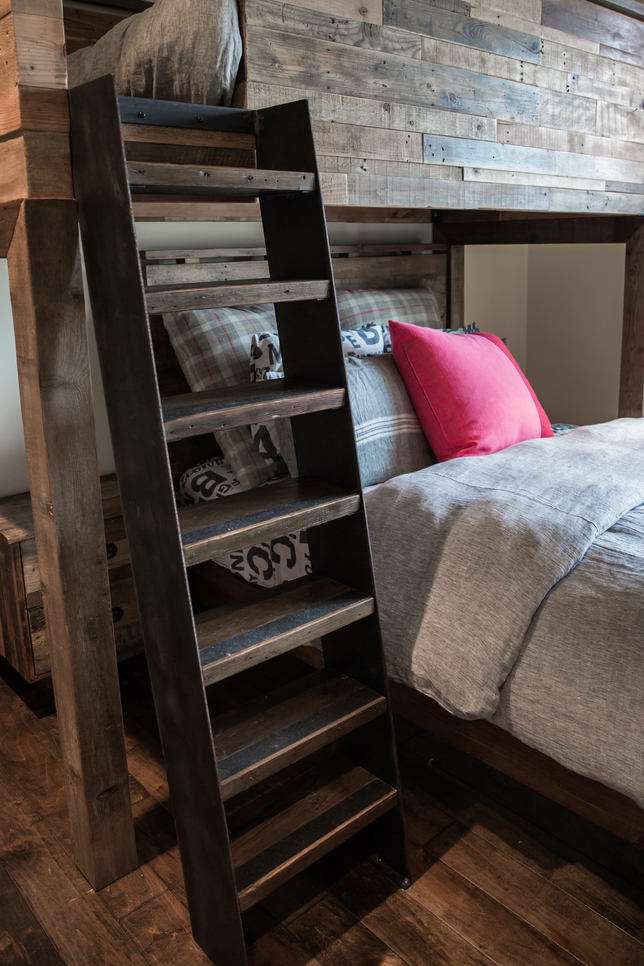 Custom Reclaimed Elements in Boys' Bedroom
Del Mar, California
The client needed a second bed in a child's room. In order to maximize space, I created a custom bunk bed that matched the existing bed and placed it over the original bed.
We chose bedding with a fun schoolhouse theme and bright accents – incorporating one child's love of pink and the other's love of red – and balanced it with the mother's taste for neutral tones.
I also created a custom interactive play space with reclaimed wood to tie in the beds, that includes toy storage, floating shelves, a whiteboard and pegboard, where the children could design pulleys and levers.