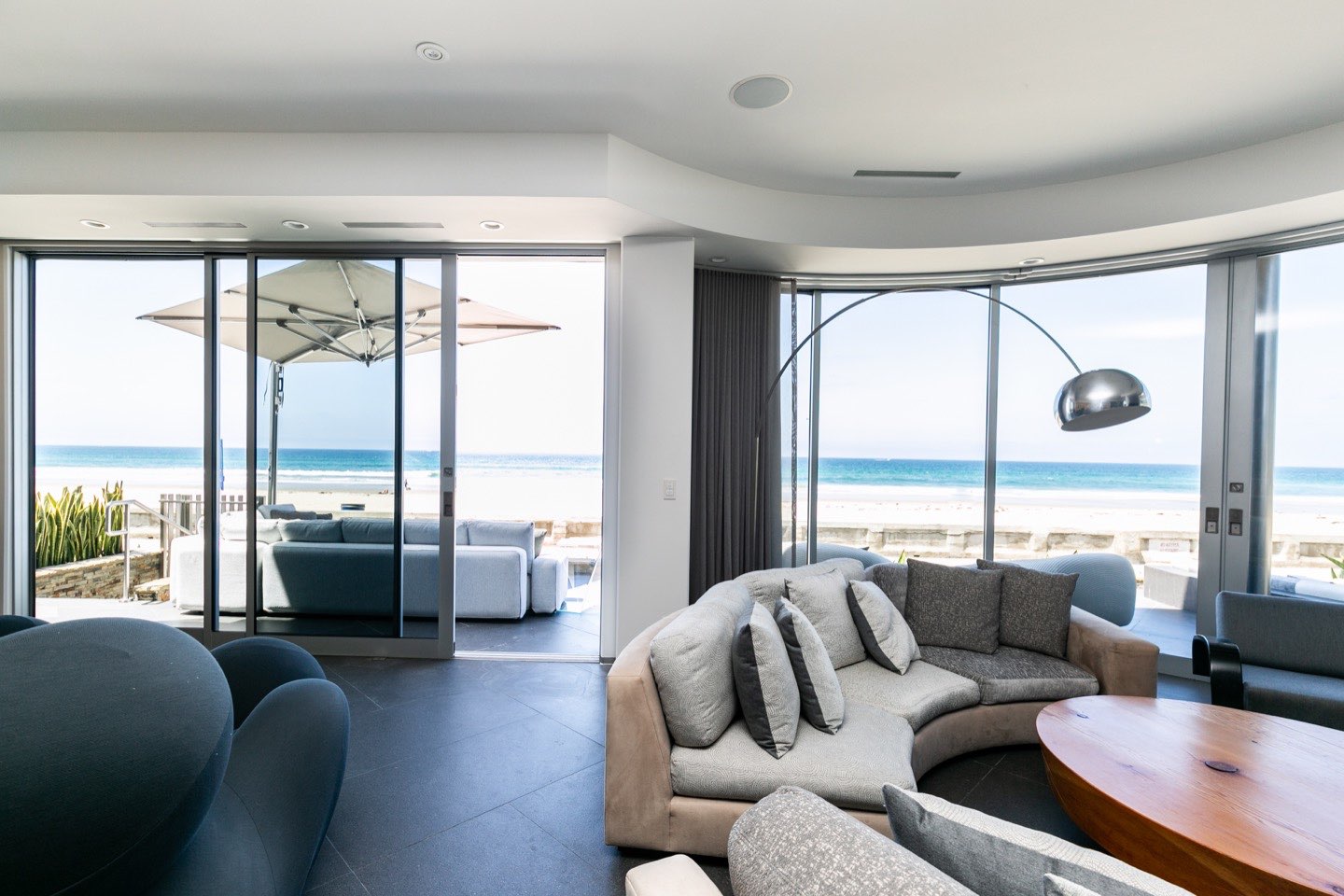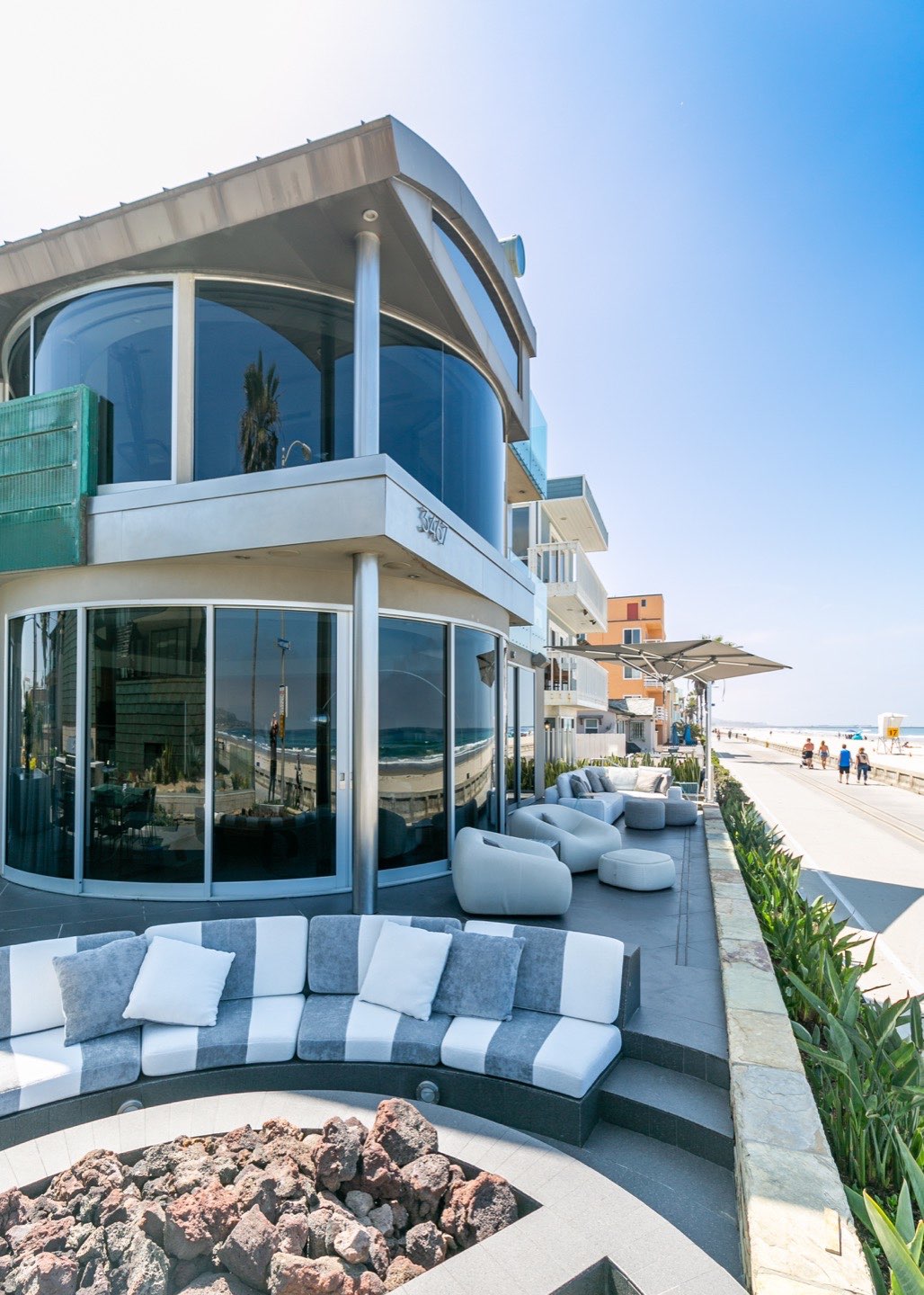 Modern Beach House
Mission Beach, CA
Interior
The clients wanted a subdued color palette so we placed new furniture in muted tones throughout both the interior and exterior. They also wanted to add a bedroom without it feeling like an afterthought. To maintain the unique curvilinear structure of the house, we converted a media room into a fourth bedroom, defined by custom storage for their specific needs as well as custom furniture, including a full-height trundle bed.
We turned a half bath into a full bathroom by enclosing an existing balcony and added shoulder-height frosted glass for privacy, and head-height clear glass for a view of the ocean. In the master bathroom, we enclosed the shower with a full-height glass door to keep the space warm while showering and added sliding doors with privacy glass, to be opened to enjoy the view of the ocean while in the bathtub.
Downstairs we added a custom aquarium, dining table and storage; throughout the house we added new window treatments, custom millwork and flooring, which graduates from black to white as you ascend each floor. 
Exterior
The clients wanted a larger roof deck without altering the curved titanium roof. Our solution was to add a cantilevered deck extension to double the space without damaging the integrity of the structure. We added a full kitchen and hot tub with a waterfall edge, which was set on platform to allow for a better view of the ocean, the angled edge of the platform adds more seating or can serve as a foot rest; a fire pit with the same angled tile ledge stretches the length of the deck. Taking the beachfront location into account, we added a custom searchlight to illuminate the ocean at night and marine-grade stainless steel and nautical strength fabrics to withstand the elements.
On the lower deck, we added a full kitchen, BBQ and smoker as well as modified the stairs and entry to create space for a custom hot tub with waterfall edge, which was tucked into curve of the house, as well as the hot tub equipment. All new landscaping accented with stainless-steel planting-bed edging details tie in with the home and custom-designed planters hold native landscaping. On both the bottom and top decks we used light colors and glass elements to give a sense of openness in the tight spaces.