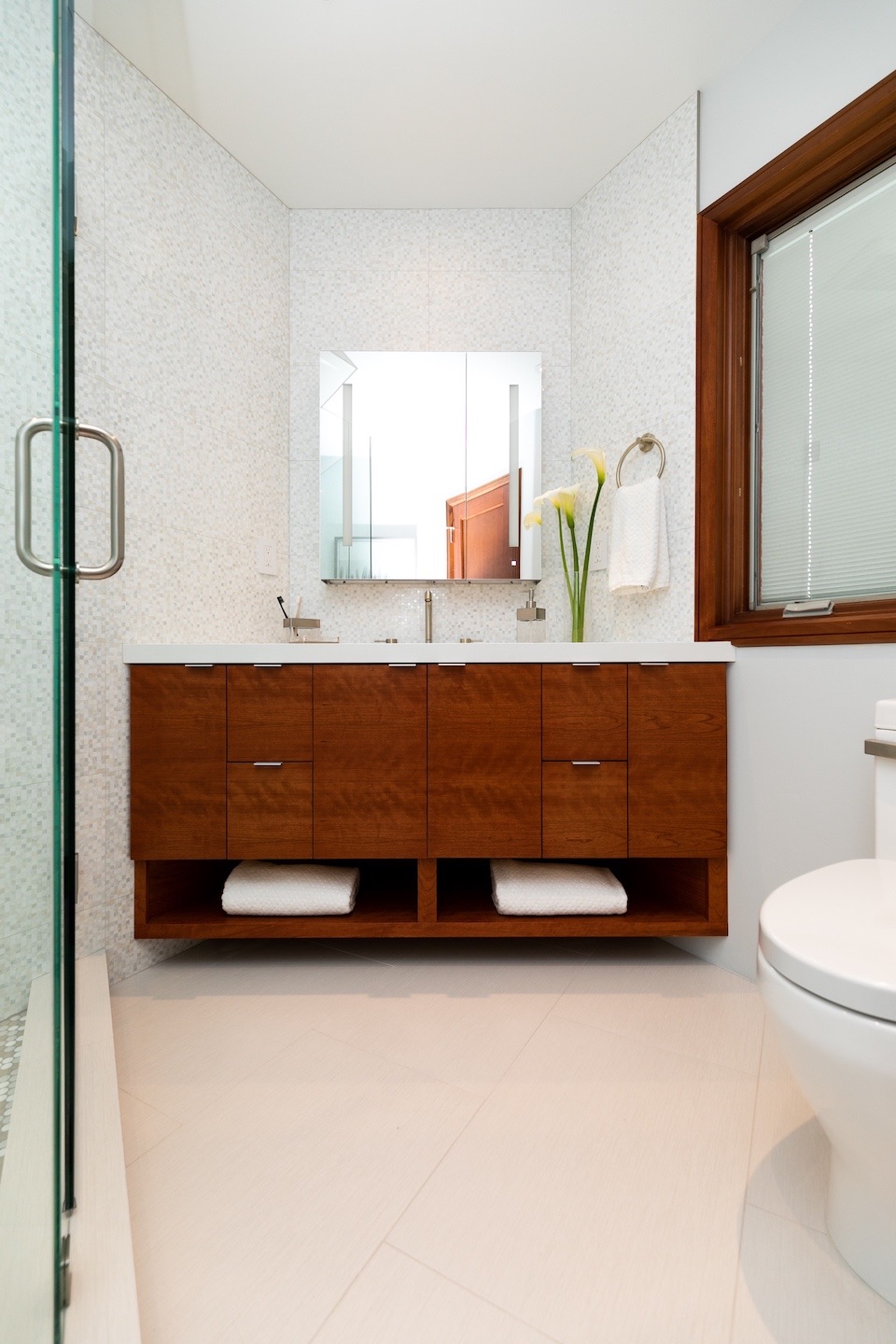 Bathroom Updates for Teenage Girls
La Jolla, CA
These clients planned a whole-house remodel, working in phases due to the contractor's schedule. I took over the construction management for the first phase of the renovation, focusing on the children's bathrooms first.
Our first aim was to achieve a fresh, modern feel while incorporating the existing traditional elements found throughout the home, namely travertine tile and cherry wood. In both bathrooms we chose matching finishes, white counter tops for a sharp contrast to the dark wood trim and neutral hexagon tile for the shower floors to flow with the travertine.
The wall tile, which resembles mosaic but is actually a textured flat sheet, brightens up the space and wraps from behind the vanity around to the shower walls for continuity. Custom vanities, medicine cabinets illuminated from the side (for a favorable light while applying makeup) and a lower niche in the larger shower for shaving are a few of the thoughtful details.
Our second aim was to enlarge the space while working with the unique angles. In the smaller bathroom, a frameless, pivoting shower door keeps the sight lines open while providing wide access, despite the tight corner; and to gain more space in the shower, we punched out the back wall and tiled around the plumbing, creating a chair as well as a convenient space for shaving.