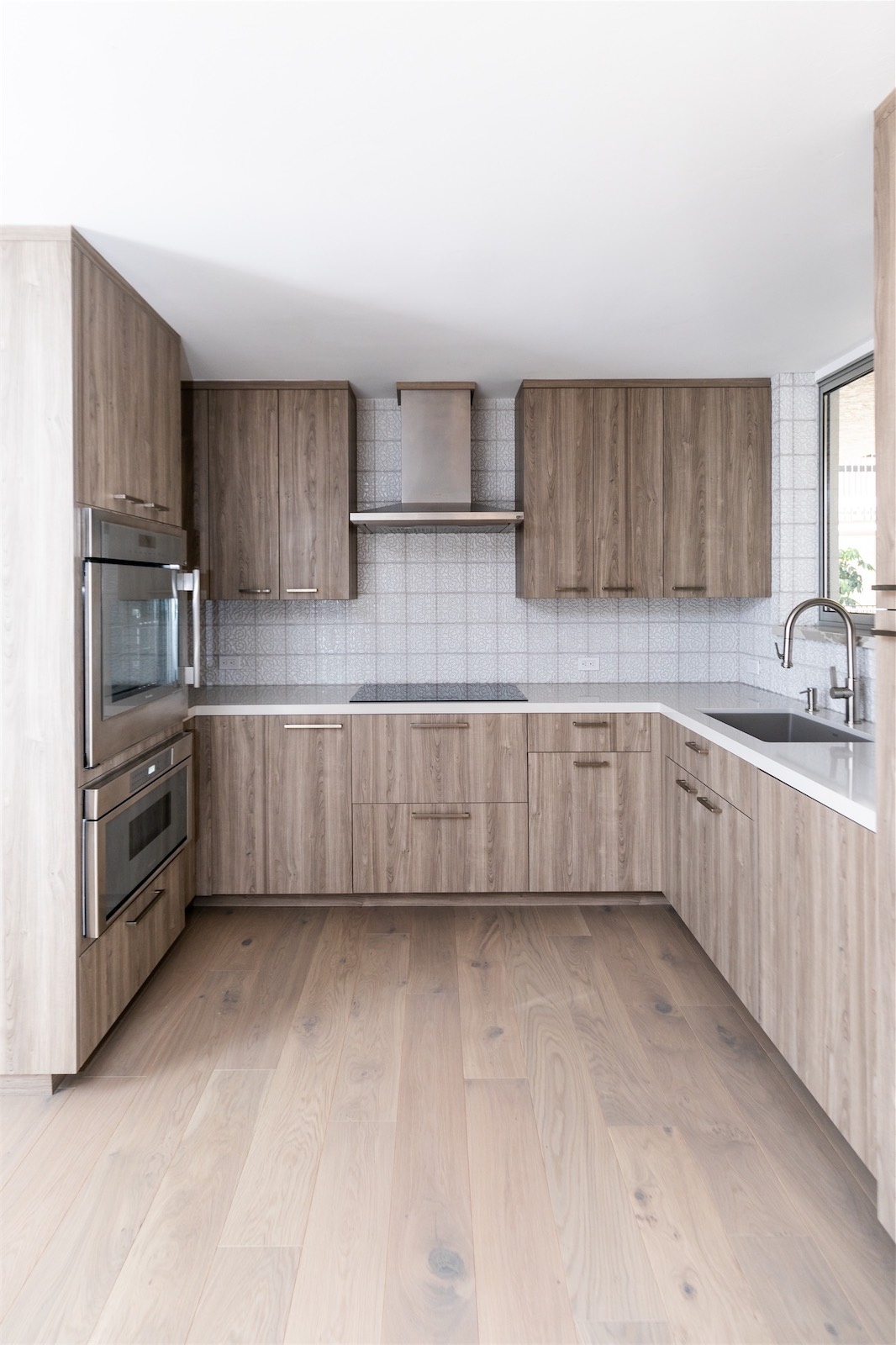 Aging in Place
La Jolla, California
The overarching goal was to ensure the clients' recently purchased condo would accommodate them in the future as they needed adaptations to live independently. Also important was their environmental footprint. To be eco-minded, we converted appliances and heat from gas to electric and chose low VOC cabinets, varnishes and glues.
Aging-specific design included collaborating with a lighting designer for proper color rendition so the clients would be able to see true color as their eyes aged; adding a washer/dryer, which required a complicated permitting process, so the clients wouldn't have to access the community laundry room in the basement; adding a bench seat and handheld shower in the master bathroom; and installing bracing in the shower wall so they could add grab bars in the future.
To increase the usable space, we opened the wall between the kitchen and dining room and extended the kitchen by placing a large island, which doubles as the dining table, in the living area. We also added storage wherever possible. The clients wanted his and her sinks in the master bath, to achieve this in the tight space, we customized a porcelain countertop with two basins and area in between for personal items.
Small touches like wall-mounted reading lights keep bedside tables uncluttered while custom louvered doors and handmade hardware and house numbers by Rocky Mountain Hardware add a warm design element. We also installed display shelves for the clients' pottery collection and placed textural tile on the kitchen and shower walls to complement those handcrafted pieces.