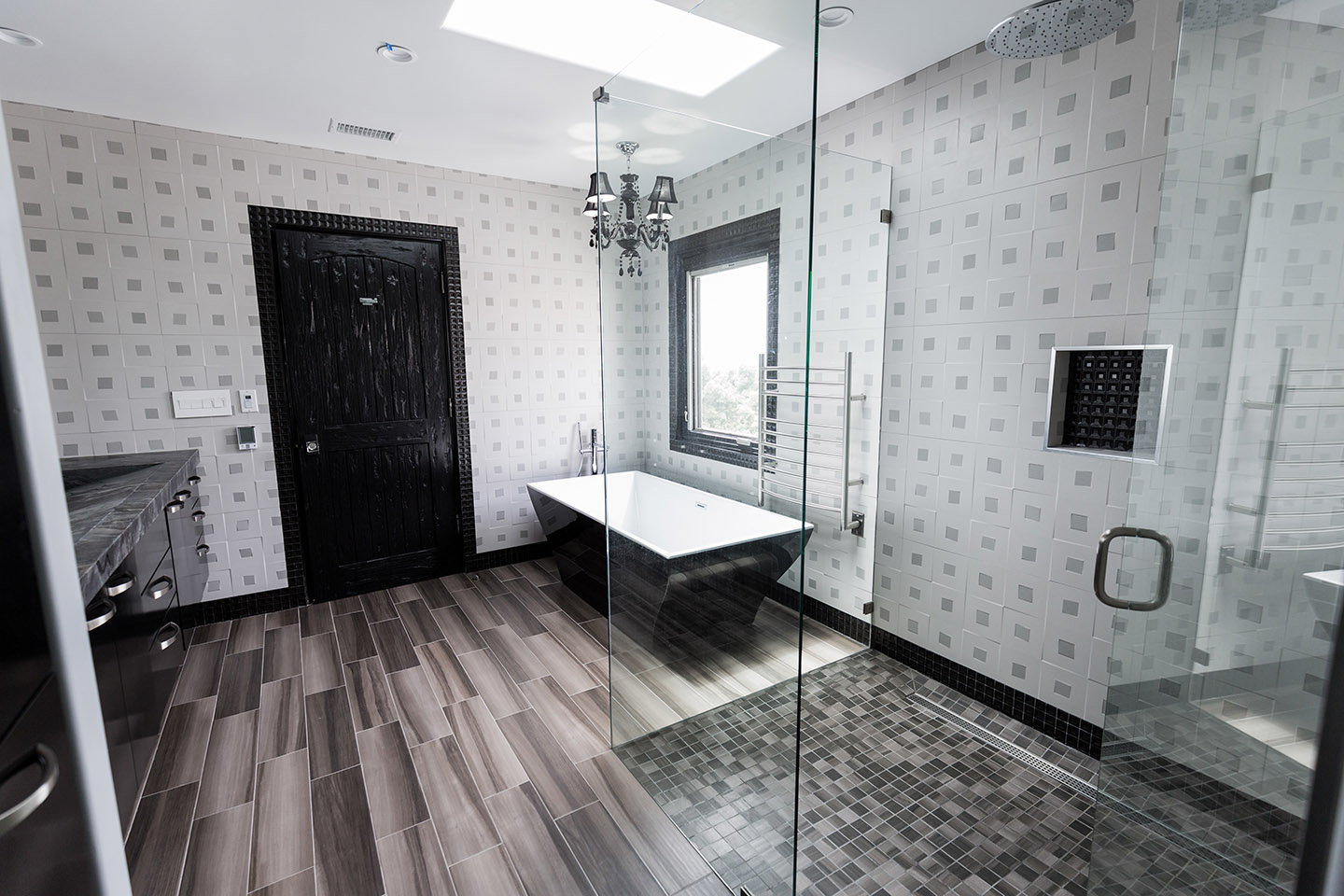 Modern Kitchen + Bathrooms in La Jolla Mediterranean
La Jolla, California
The client wanted to incorporate modern elements into their Mediterranean style home. In the kitchen, we installed black cabinets, a backsplash in glossy and matte gray glass tile, white quartz with grey veining on the island and counters, added new windows and installed new appliances.
On the adjacent bar, we carried the tile from the backsplash and the countertop through and matched the dark cabinetry to tie the spaces together. Playing off the light countertop with grey veining, we used a grey granite with white veining on the fireplace mantle, making the areas cohesive.
In the powder bath, we used a gradient palette by painting the door black and adding modern glass handles, installing a medium gray floating vanity and painting the walls a lighter gray with one white, textured accent wall.
In the master bath, we painted the existing vanity black and added new hardware and countertop with a modern trough double sink. We also installed a luxurious new shower with custom niche and high-contrast standalone tub as well as a new window framed in black tile.
In the kids' and guest bath, we incorporated the client's love of bright, happy colors and used blues and greens against bright white in the backsplashes and as accent points in the shower. Both spaces are anchored by neutral floor tile.