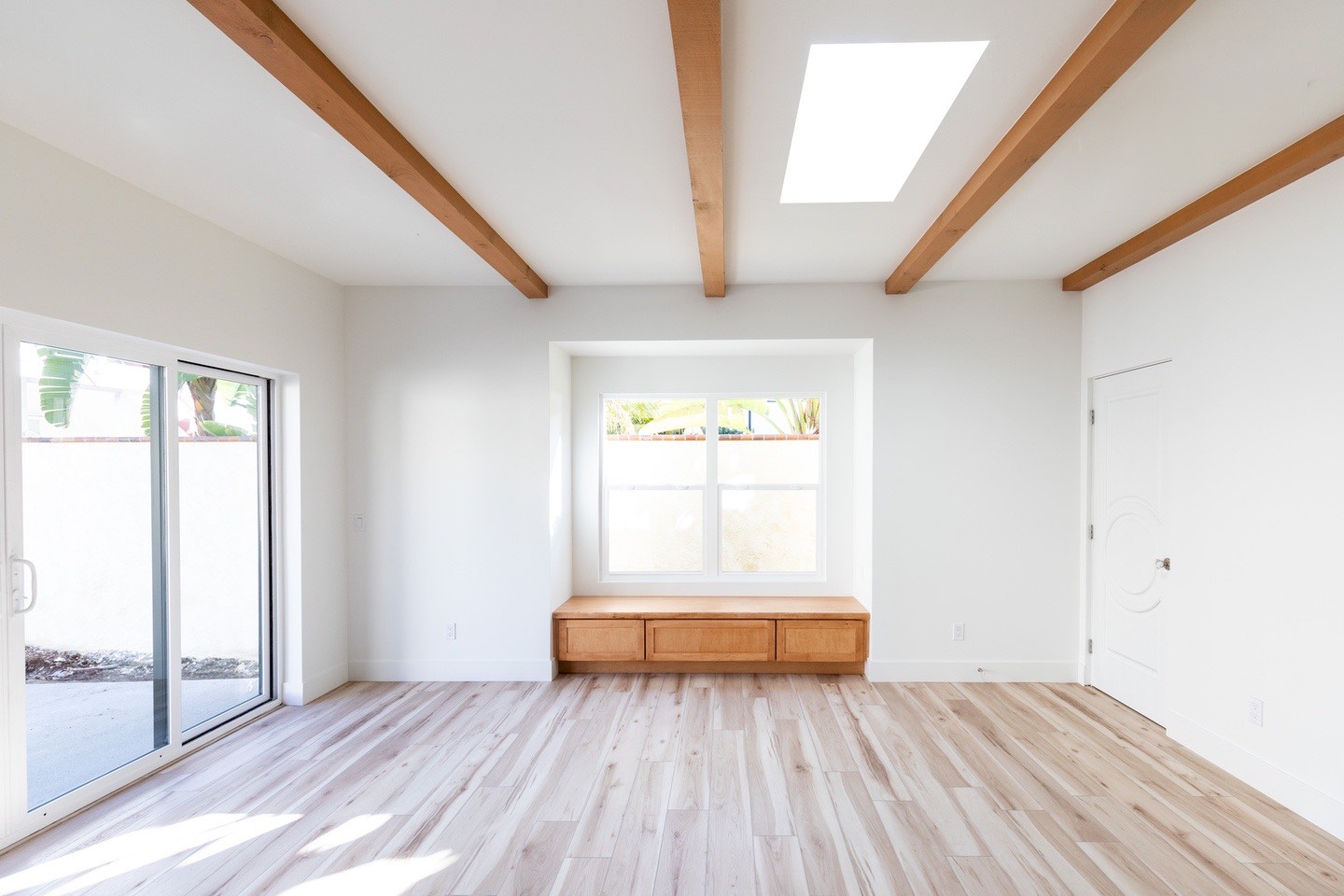 Whole Home Remodel for Growing Family
Pacific Beach, California
In this budget-conscious remodel for a family with young children we used an open format and creative planning to maximize interior space, while keeping house footprint small to preserve a large back yard. On the exterior, we kept 50% of walls and the single-story structure in keeping with Coastal Commission requirements.
Bay windows in the living room, new master suite and new bedrooms with ensuite bathrooms add more square footage by extending over the setback distance.
These windows double as reading nooks and gave us space to add shelves and storage beneath. In the children's bedrooms we also added nooks above the closets, accessible by ladder, to showcase books, collections or toys.
In the kitchen, ceiling beams define the space and add visual interest and an L-shaped island creates the heart of the home. The island also serves as the back of a built-in banquette – with drawers for storage – and on the other end, offers space for barstools so friends and family can gather.