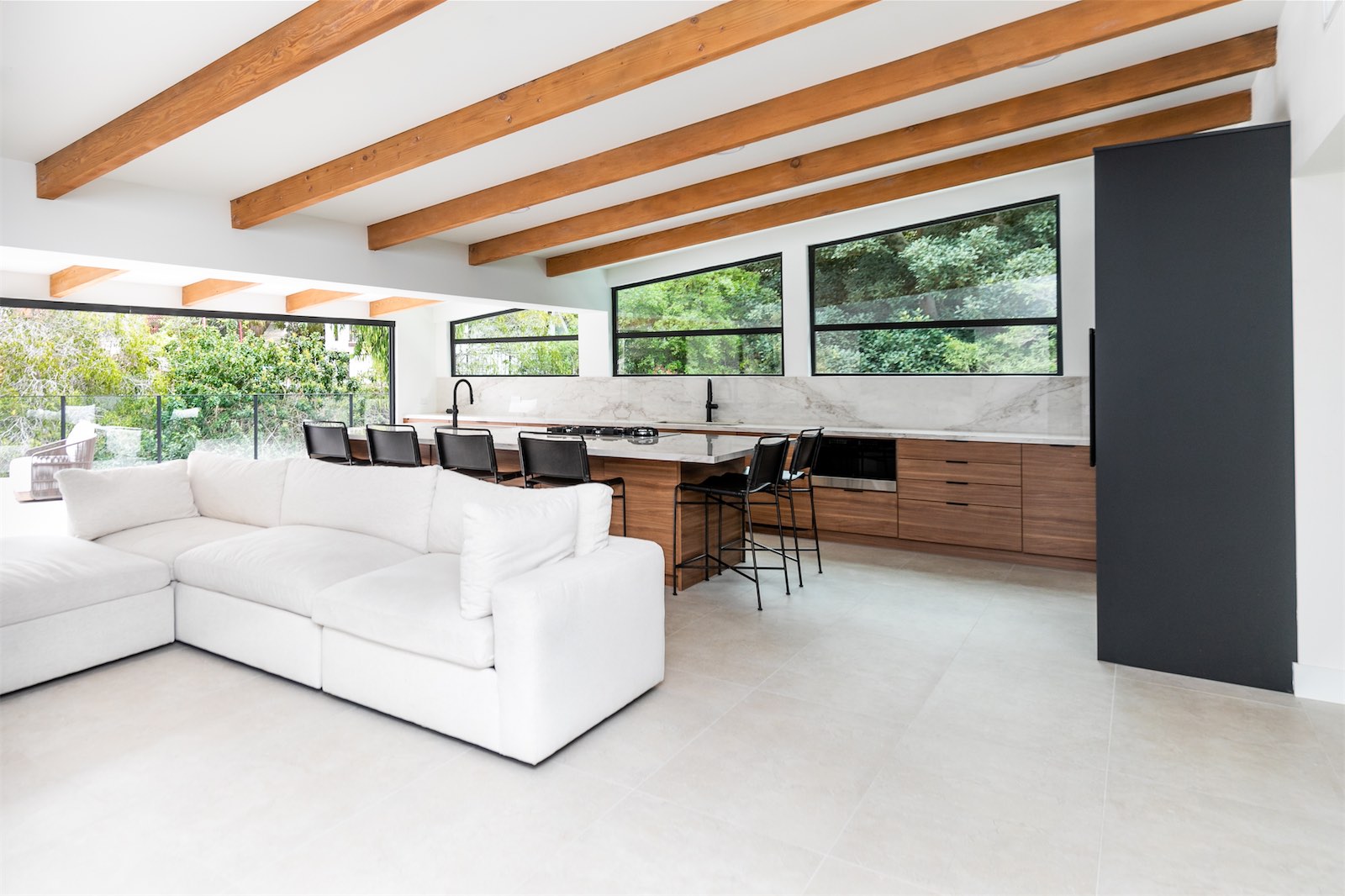 Tripling Square Footage for Growing Family
La Jolla, California
This 1,000-square-foot, single-story house was purchased after demolition had begun by previous owners. There were permitted plans, but my client wanted a more open floor plan, so our first task was to rework the space planning mid-construction. The house, which sat on stilts over a ravine, is surrounded by trees. We opened the living room up to the kitchen and added windows to let in the natural light and greenery. We also extended the space beyond the original end of home – marked by the dropped beam, which we then incorporated into the interior by wrapping in dry wall. Finally, we added a deck, accessed through an accordion-style wall of windows.
Our second challenge was to increase the living space two-fold while working within structural parameters. Our solution was to infill the space under the home, creating two additional floors. The final challenge was to create parking, as the house had no garage or space in front for cars. Even though the home was located on a "paper street" we were able to get city approval for a platform parking structure off the end of the lane.
For the interior, we balanced light flooring and white walls with warm walnut and modern black and gold accents throughout the home. In the kitchen, we chose matte black cabinetry to tie in with the updated black window frames; it's also more resistant to fingerprints, meaning less maintenance for busy parents. We echoed this palette in the bedroom, where we balanced clean finishes with warm elements like the wood slat wall and the padded headboard.