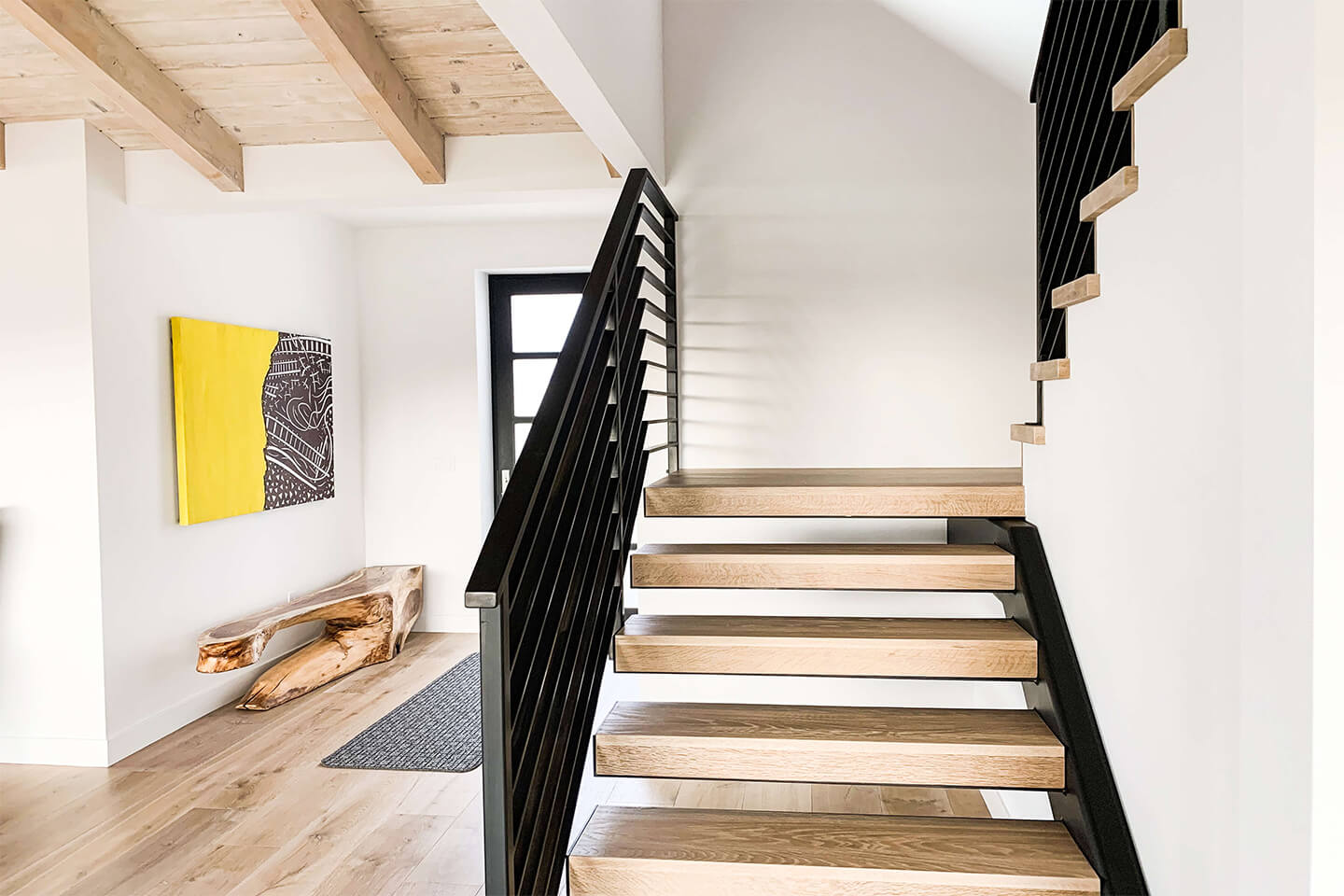 Whole House Remodel
La Jolla, California
The client wanted to modernize their Spanish-style track home and reconfigure it to not only work better for the way they lived now, but also to capture ocean views. To that end, we modified the height and placement of the doors and windows, improving the views. We also upgraded materials and changed the window frames to black to create more contrast against the new color of stucco.
In order to give the house more presence, we popped out the entry, which also allowed us to create a recessed area in which we added an outdoor room. The room features screens on three sides that can be raised or lowered, depending on how much privacy is desired, as well as a firepit, making it an ideal outdoor entertaining space.
New exterior lighting and an updated garage door completed the modernization of the exterior.
On the first floor, we created more space by expanding the front of the house by 5 feet along the living room and popping the kitchen out by 2 feet. This allowed us to reconfigure the kitchen, laundry room and powder bath.
We also took space from a large storage area to increase the size of the pantry and add a desk in the kitchen. Finally, we created a window/pass through from the kitchen to the bar in the back yard to make entertaining seamless.
We pickled the beautiful exposed beams, making the room feel more modern, and added new lighting and finishes throughout. Moving from the first to the second floor, we removed the walls around the stairwell to create an open and airy transition between floors, which was also a better fit with the new entry.
On the second floor, we updated the master bath and changed the placement of a window in the master bedroom to capture the ocean view. We were also able to create a large closet, to which we added skylights, by removing a bedroom that was no longer used.